The Nigerian market is filled mostly with low and middle class citizens struggling for their daily survival. Although not a reasonable excuse to cheat buyers, they worry more about making more profit daily than delivering quality services.
Apart from the hike in food prices with excuses for closed borders and the effect of the global pandemic, the businessmen and women in the Nigerian markets are just too cunning.
Now in this case, nobody knows who is to be blamed. Whether it was produced locally or by the seller of such goods, There is always a scheme to defraud customers.
A young woman has taken to her Facebook page to expose a wickedness done to her when her husband bought Bama (Mayonnaise) from the market. Although she admitted that her husband bought the product but after a while, they both noticed it didn't taste original.
See post below;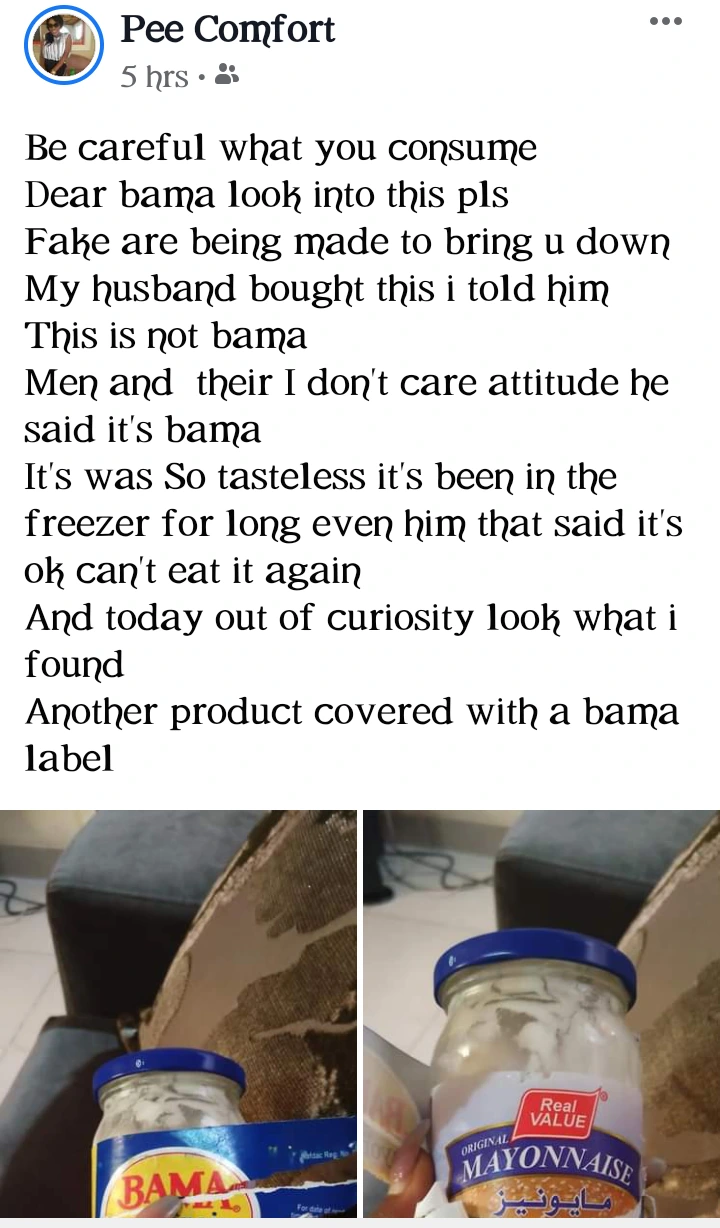 Out of curiosity, she tried to remove the label. She then found out it was the same container but a different product all along.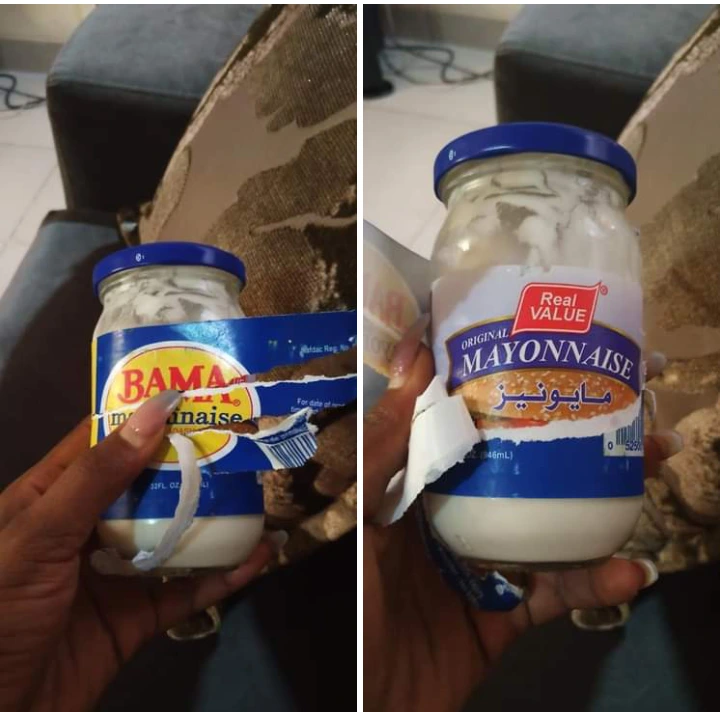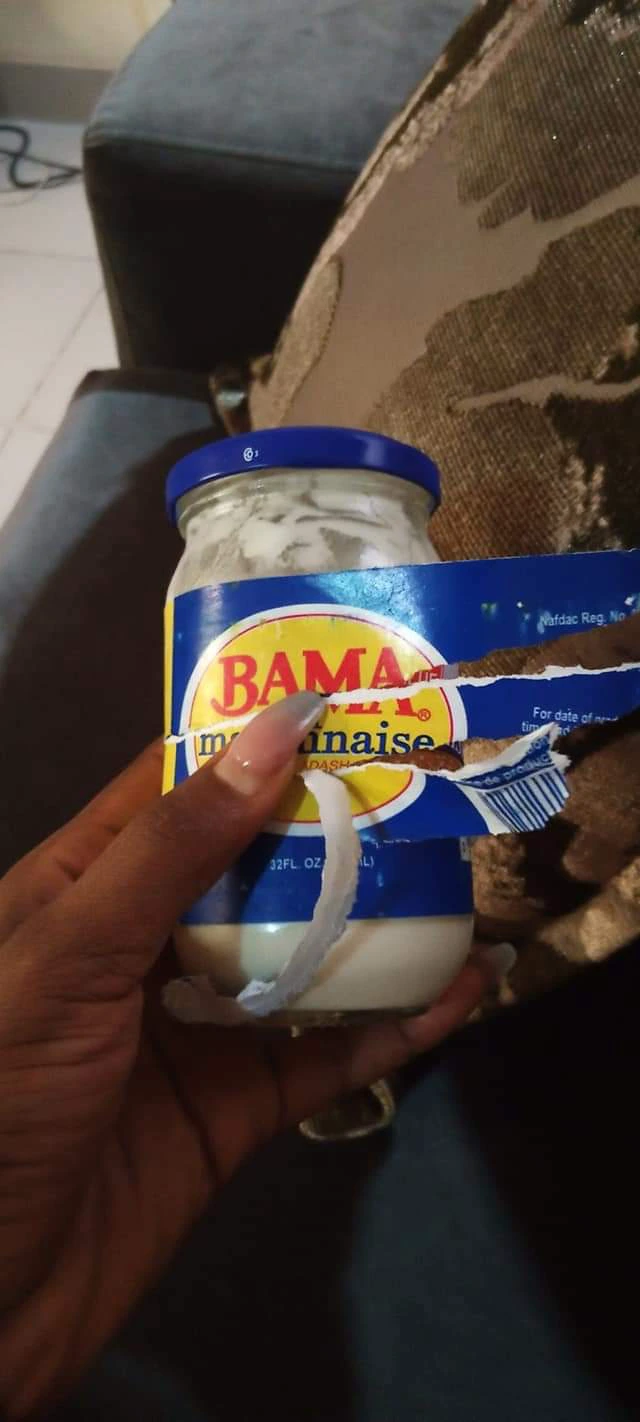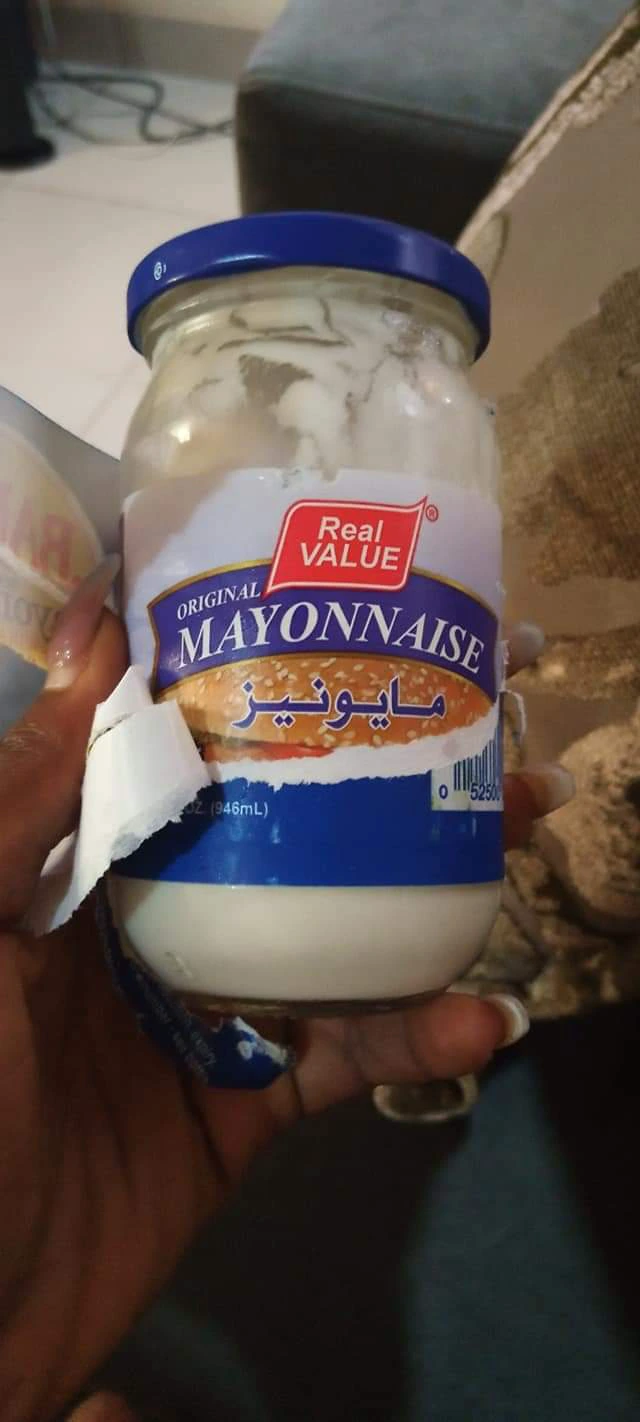 Buying food stuffs especially those in cans and containers are already in themselves risky. To be on a safer side, one has to buy from big stores who are being stocked directly from the manufacturers. If not, There is a possibility your buying a fake product and also, there is allot we need to look out for.
Always check for things like the manufactured date, expiry date and now, we also have to check if we are buying the real product. Nigerians don't have time to check a container to know if it has a Nafdac (National Agency for Food and Drug Administration and Control) number. Sadly all these things are very important.
This is so bad because people are making fortunes at the expense of other people. This is wickedness of the highest order and if you still do this, please stop it. We complain every day if how corrupt our country is, but grassroots corruption is worst.
Please if you're a consumer of such product be sure to check very well before paying for a different product and given another. This could be hazardous as you might be consuming something that's not approved by any food agency in the country. This also might lead to a serious health challenge.
May God continue to save us from Nigerians who would do anything to make mmone. they are the problem this country has got. Do your part and check always. Thank you.